Boilerhouse Gallery
Open Tuesday to Saturday 10-5 and 11-4 Sunday.
The gallery can also open up outside these hours by appointment or if a resident artist is working on site.
The Boilerhouse Gallery is a small co-operative gallery sited in the Sandy Hill Arts workshop setting. It specifically celebrates and promotes the work of local Purbeck artists. Set up and run by local artists, many of whom have their workshop or studio on site, there has been a gallery here since 2002.
The Boilerhouse Gallery has been at the heart of the artistic and creative scene in Purbeck for two decades and has provided inspiration and encouragement to all local artists. A prime mover in both the Purbeck and Dorset Art Weeks, the gallery has continued to put local creatives on the map, both in Dorset and nationally.
Our resident artists include Jayne Cunliffe (ceramics), Rachel Huggett (sculpture), Richard Jeffery (photography and ceramics), Jane Colquhoun (textiles) Tony Kerins (painting and illustration), Janet O'Kane (ceramics) Frances Pollard (ceramics and assemblage), Nicki Shipp (glass and metal), Trez Moretti (linocut printing) and Julie Winsor (paintings, sculpture and jewellery).
Work for sale includes cards, driftwood, glass, jewellery, painting, photography, pottery, prints, sculpture, stone, textiles and wood – and most artists also work to commission. Pieces are generally one-offs and individual pieces are generally presented and sold as unique items.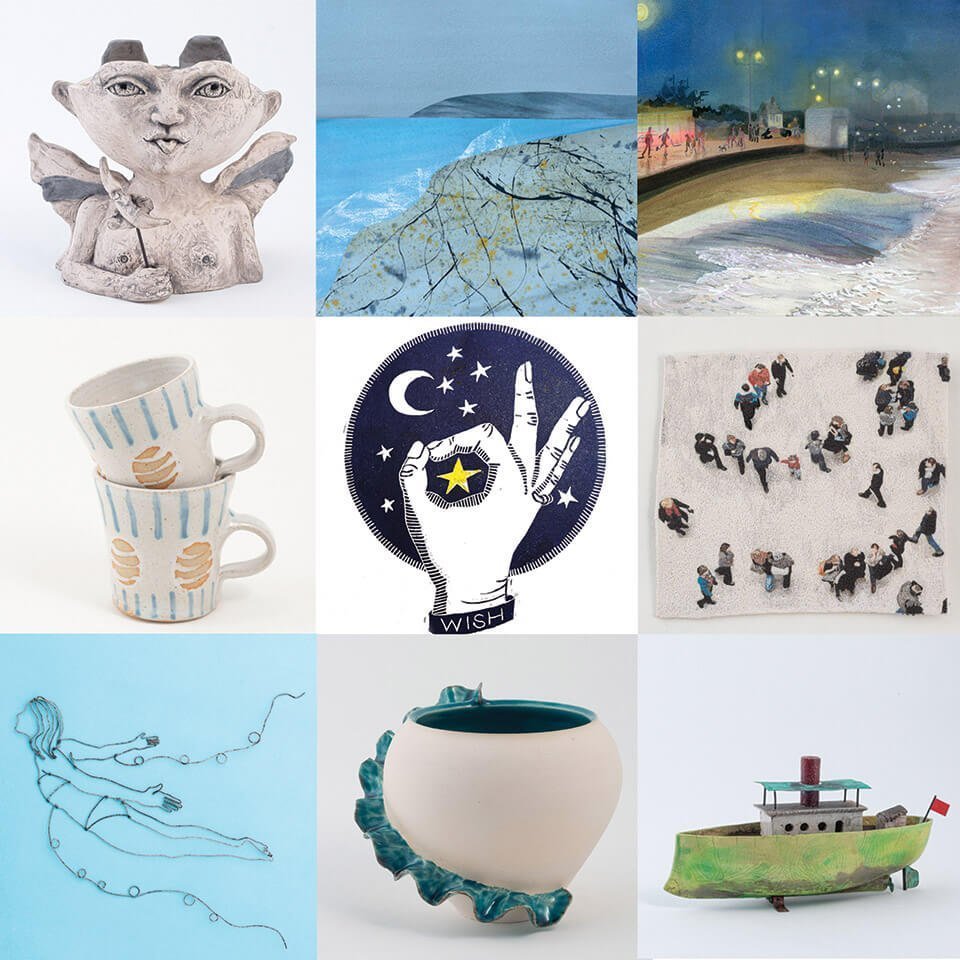 The Boilerhouse Gallery is open though out the year, open on Tuesday to Saturday from 10-5 and 11-4 on Sunday (current summer hours). They often run special events with a wider range of art, craft and entertainment to encourage new artists and to promote work to a wider audience.
There is work on display throughout the year and the gallery also plays host to guest artists for limited periods. It is a hub throughout Purbeck Art Week and exhibits new work from both resident and invited artists.