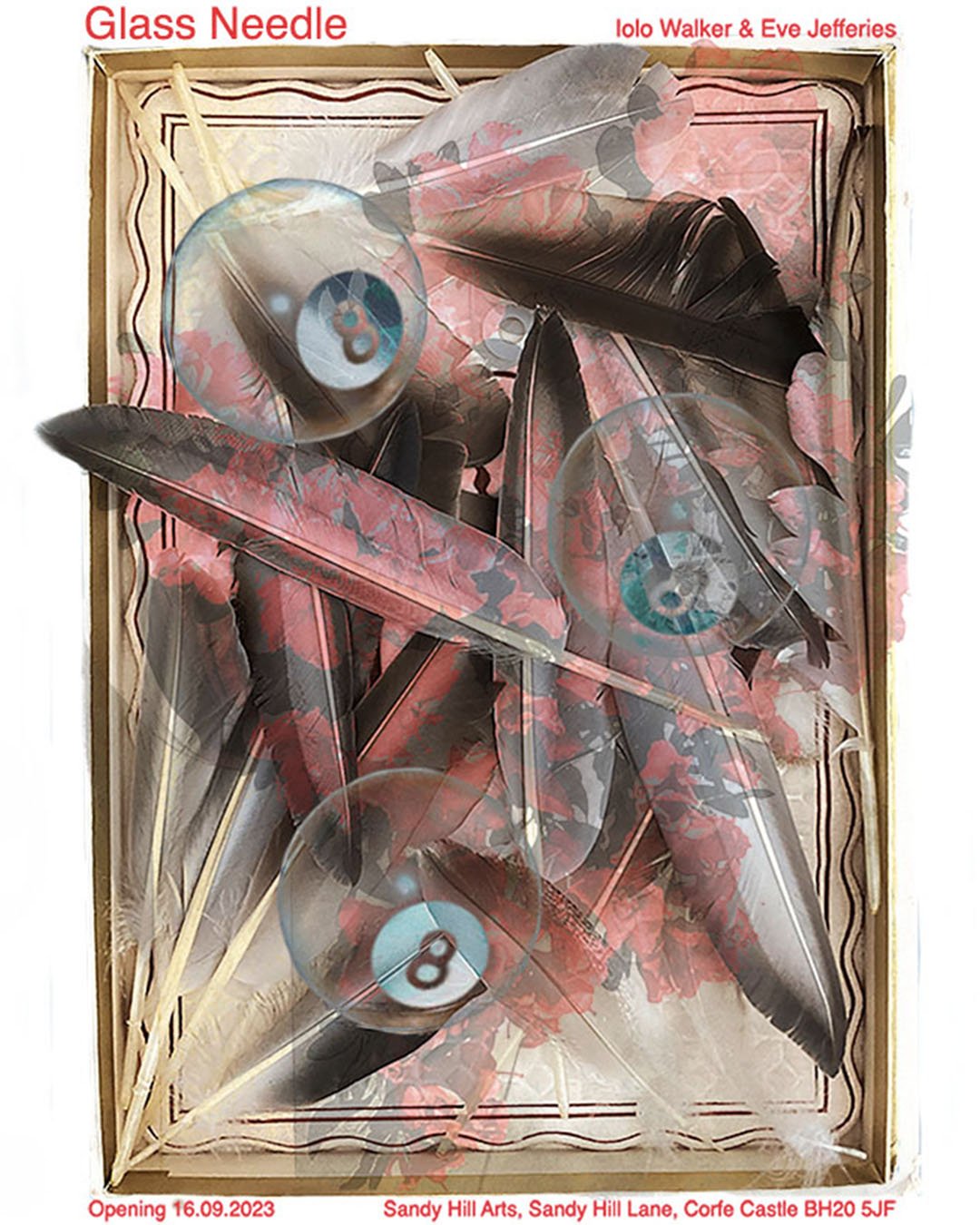 Glass Needle – Exhibition in Room 14
An exhibition in Room 14 by two recent graduates of Goldsmiths with a local connection.
From the invention of the Hydrogen Bomb to First Landing on the Moon, 'Glass Needle' observes/ interlaces post war occurrences + developments with a spider's thread. Utilising found objects and sculpture, artists iolo Walker and Eve Jefferies invent their own folk lore of the 20th century; reconstructing historical narratives to weave discordant tapestries of the progression to contemporary life, and the omnipresent avalanche of the future.
Trees become explosions and sound becomes a weapon in a cartoon landscape where dominant records of the past 70 years are remetabolised through modernia's anxiety age's concubines.
iolo Walker (b:1997) works with people + plants + planets to produce generative & expansive networks of mutual aid. Blurring text, events and performance with static and living practises, their work confronts localised and cosmic horrors with needles, piercing and stitching metabolic rifts and ozonal holes.
Eve Jefferies (b:1999) is an artist from Swanage, Dorset living and working in London. Her artistic research engages with cultural bodies of information- stories- narratives- which have occurred since the Second World War and lucidly explore how these bizarre occurrences have framed our contemporary world. Inquiring into the evolution of contemporary capitalism the consequences on body and the psyche and environment.