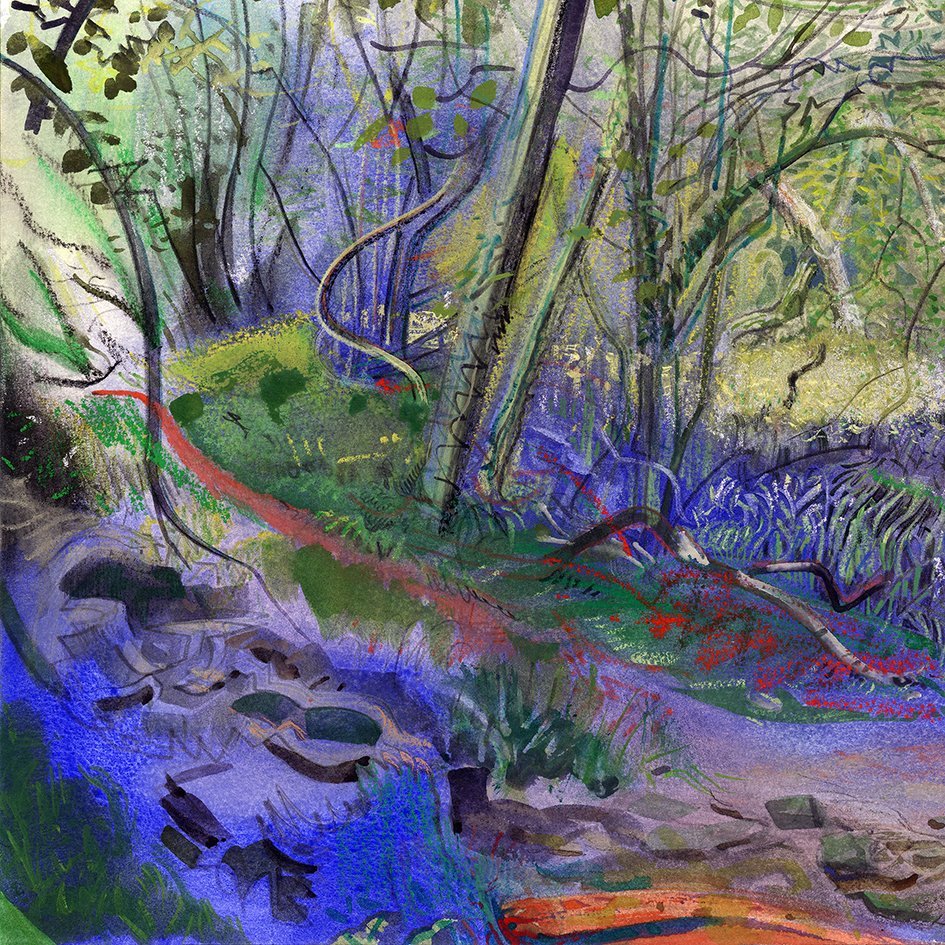 Drawing and painting course with Tony Kerins
We're very excited to announce that artist Tony Kerins will be running a taster course which includes a series of three, two-hour long sessions centered around drawing and painting.
The intention is for individuals to understand techniques and ideas that they will develop in their own way, whatever their ability. Some materials will be provided for the first session such as paper, charcoal and assorted pencils and inks. If you have your own, please bring them. See below for more information.
No experience necessary. Suitable for anyone over the age of 7.
Please note that children under 12 must be accompanied by an adult at all times.
Course dates:
 11.00 am – 1.00 pm, Sunday 7th May
 11.00 am – 1.00 pm, Sunday 14th May
 11.00 am – 1.00 pm, Sunday 21st of May
Each session will have an introduction, a collaborative exercise, individual tasks, and ten10, where ten minutes of objective drawing will be followed by ten minutes working from memory. Then a brief crit at the end of the session. Sketchbooks will be encouraged but nothing is mandatory except your attention.
Overview of course:
Week One – Making marks
If you have them, bring some or all of the following: pens, pencils, erasers, feathers, ink, markers, sticks, rags, charcoal, found materials, etc. We will be working mostly in black and white.
Week Two – What we see, what we remember
Still mostly black and white, but we will be looking at areas of grey, so pastel or paints and brushes can be added to last week's list.
Week Three – Thinking and feeling
We will be adding more colour to our exercises this week. Using paints means that you can cover large areas and mix the colour you want. If you are using watercolour or acrylic, bring a palette and jars. I recommend old yoghurt pots for mixing key colours and a white plate for mixing final shades.
Good chalk pastels are also very mixable but can be messy. Neopastel and oil pastel can be mixed dry on your paper, or mixed with a solvent (water or white spirit). With good coloured pencils it's harder to colour larger areas but you can keep good control of fine detail. Poor coloured pencils have weak covering ability and limited shades of colour.
It costs £75 for all three sessions. Concession tickets and under 18 year olds are £45.